Raoyang County Hengli Fabric Factory ( the new name is Hebei Defeng Polyester Fiber Co.ltd ) established in 1991 has become one of the largest polyester fabrics and Felts manufacturers after more than 20 years' development. Today, our staff has reached up to over 150 and the total sales volume beyond 6 million U.S. dollars. Its 80% sales are oversea market, permeated in 30 countries and regions all over the world.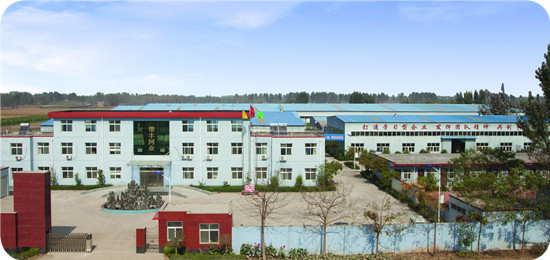 Our general manager Mr. Zhao Xingwang is the vice president of Hebei Province Textile Association who engaged in the polyester fabrics and felts producing industry for many years. We have advanced equipment and technology, skilled employee, scientific management, strict quality control and improve the technology all the while. Today, we own 30 take-up machines, 1 automatic polyester spiral mesh assembly machine, 3 automatic ease-hardening machines which are controlled by micro-computer with double heating resources, 6 heavy type weaving looms with necessary accessories, 7 weaving looms for polyester forming fabrics and 40 automatic joining machines and so on.
Our main products include polyester forming fabric, polyester dryer fabric, polyester plain fabric, polyester spiral dryer fabric, polyester spiral press-filter fabric, polyester anti-static fabrics, vacuum filter belt, sludge dehydration fabric,pick up felt , MG felt , press felt and so on. The products are mainly used in papermaking, printing, dying, food, salt industry and pharmaceutical, environment protection, process hides, shoe-making, clothing, pottery and so on.
On the basis of maintaining the characteristic products, Our R&D department research and develop the advanced customized polyester fabric which weaving by polyester wire mixed with several kinds of fibers. It's to meet the requirements of the national energy saving which apply for power plant desulfurization, mine tailings disposal, wastewater treatment and juice squeezer etc.
With advanced technology, the strong producing capability, excellent quality, good service before and after sales, we have established stable supplying relationship with lots of customers and gained a good reputation. Our products are sold to more than 20 provinces of China including Beijing, Tianjin, Hebei, Hunan and Guangdong, also exported to many countries, such as USA, Canada, Spain, Germany, Brazil, Argentina, India, Singapore, Pakistan, Thailand, Iran, Egypt , Poland ,Malaysia, Indonesia , Vietnam and Russia etc.
We would like to provide more technical supporting and solutions on the basis of detailed specification which requested from the customers.