A belt press consists of two endless filter cloths mounted face to face and running continuously between a series of pressure rollers. A typical belt press operates in three stages: chemical conditioning, gravity drainage and compression dewatering.
The dewatering step begins after the feed sludge has been properly conditioned with polymer and the slurry is thickened in the gravity drainage section. The sludge then enters the dewatering section, which consists of two filter clothes converging to apply a gradual increase in pressure to the sludge, squeezing the liquids out. In some cases, this is followed by another high pressure zone where the sludge cake is sheared to speed dewatering.
The filter clothes part at the end of the machine to release the cake. After the sludge cake is discharged, the belts are washed by high-pressure showers. Belt press can produce cake solids of about 15 to 20 % w/w with the aid of polymer dosing. Similar to that of centrifuges, the filtrate or waste water may contain high solids content and may therefore require further treatment or recycled back to the wastewater treatment plant.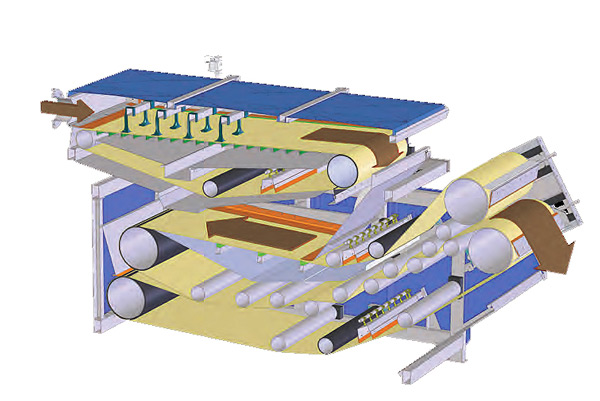 Bella
Sales manger
Hebei Defeng Polyester Fiber Co.,Ltd
Add: Wugong town west, Raoyang county, Hengshui, Hebei, China
Tel: 86-311-67699480
Fax: 86-311-67699480
Mail: bella@china-polyestermesh.com
Website: www.china-polyestermesh.com

Tag: filter cloth