The Polyester forming fabric functions as filtration media and as a smooth support base for the slurry flowing from the headbox; at the same time, it also transfers the web from the headbox to the press section.
The primary functions of paper making Polyester forming fabrics are to permit water removed from the sheet to flow through the fabrics; support, retain, and form the sheet; and to convey the sheet from the headbox to the press section. The top surface of the Polyester forming fabrics acts as a filter cloth to create a base for fibers to be deposited to form a fiber mat. Geometry of the Polyester forming fabrics surface contributes to sheet properties, including wire mark, linting, and sheet smoothness. Better support improves fiber mat quality and retention of fines, fillers, and fibers on the supported side of the mat, while reducing sheet two-sidedness.

The bottom side of Polyester forming fabrics contributes conveyor belt characteristics. Most life-reducing wear occurs on the bottom side of the Polyester forming fabrics since it contacts wear-producing elements, such as rolls, foils, and flat box covers. Machines with high drag loads require heavy duty fabrics to withstand stretching forces and wear over forming boards, foils, vacuum equipment and rolls. Drag, fabric wear, and life are all related.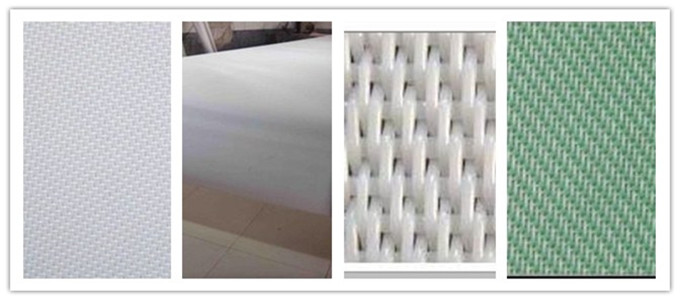 Chris
Sales department
Hebei Defeng Polyester Fiber Co.,Ltd
Add: Wugong town west, Raoyang county, Hengshui, Hebei, China
Tel: 86-311-67699480
Fax: 86-311-67699480
Mail:chris@china-polyestermesh.com
Tag: polyester dewatering belt