The version of the filter press is the variable volume or diaphragm filter press. The press utilizes a flexible membrane or diaphragm behind the filter cloth media. Basically after the filling of the solids into the compartment is complete, the flexible diaphragm plates are expanded with compressed air or water to further compress the solids in each chamber. This type of filter press typically requires shorter cycle times compared to the fixed volume presses.
The major advantages of pressure filter cloth dewatering are as follows:-
- Relatively low operating cost; maintenance of pumps and changing of filter cloth media is required every 1 to 2 years.
- Although new designs have incorporated automatic cake release mechanism, operator assistance may still be required as there are occasions when the sludge may stick to the filter cloth.
- This is a batch system therefore holding tanks are required for sludge storage before feeding into the filter press.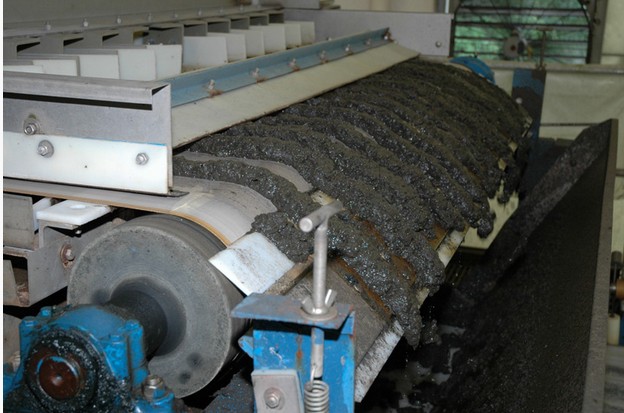 Bella
Sales manger
Hebei Defeng Polyester Fiber Co.,Ltd
Add: Wugong town west, Raoyang county, Hengshui, Hebei, China
Tel: 86-311-67699480
Fax: 86-311-67699480
Mail: bella@china-polyestermesh.com
Website: www.china-polyestermesh.com

Tags: filter cloth